About the Artist
Varick Niles paints in Massachusetts and Florida. She delights in both her surroundings. Her favorite subjects are garden flowers, fruits and vegetables, also scenery of the nearby coastal river marshes, fields and open spaces. More about the artist ...
Artist's Statement: http://www.varickniles.com/varick/statement.htm
Everglades Arts Studio
110 Camellia Street, Everglades City, Florida

Studio Open
Fridays 11:00 to 4:00
Saturdays 11:00 to 4:00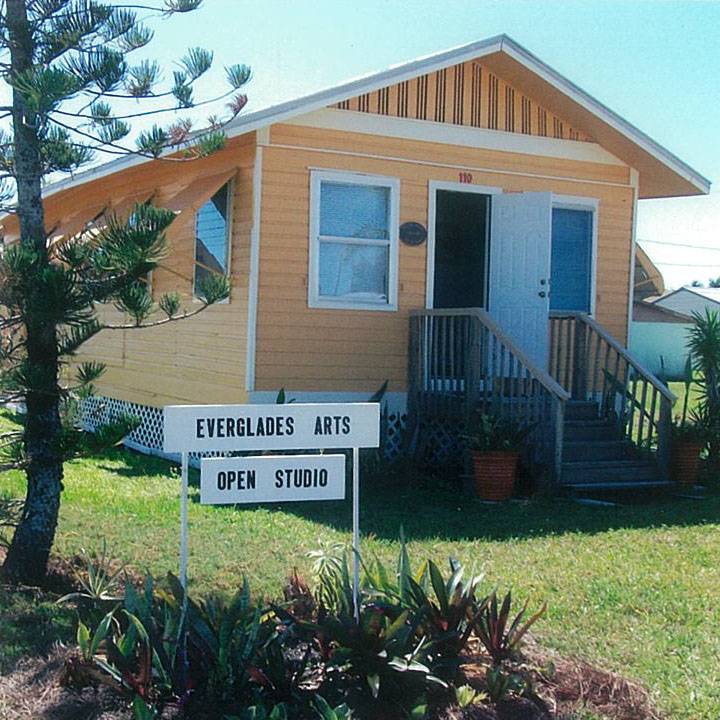 Varick Niles' new studio features Everglades landscapes. She paints in oil, acrylic and watercolor. Her colorful paintings include images of the glades: scenes of sawgrass marshes, sunsets, birds, fish, animals, and flowers of the Everglades. Interesting smaller pictures, cards and matted watercolors are easy for the traveler to send or frame. Stop and see the artist painting on Fridays and Saturdays through April. The studio is open seasonally and will open again in the Fall. Call 239-261-9592 for more information.
Paintings
View paintings by Varick Niles online:
http://www.varickniles.com/varick/paintings.asp.
E-Mail: varick@varickniles.com
Web Site: http://www.varickniles.com/varick/
U.S. Mail: P.O. Box 784, Naples, FL 34106